This Groupe has been designed for small pieces of bread: long shape (petit pain, small rolls in pointed ends, ½ baguette, baguette etc) and round shape thanks to a system incorporated to the divider.

to add a mini-rounder, after the resting time in the proofer.
WT range: 35 and 300 g.
Moisturizing percentage: 55-70%.
Resting time: 4 minutes.
Max. production: 3500 pph.
Assembly options
Types of bread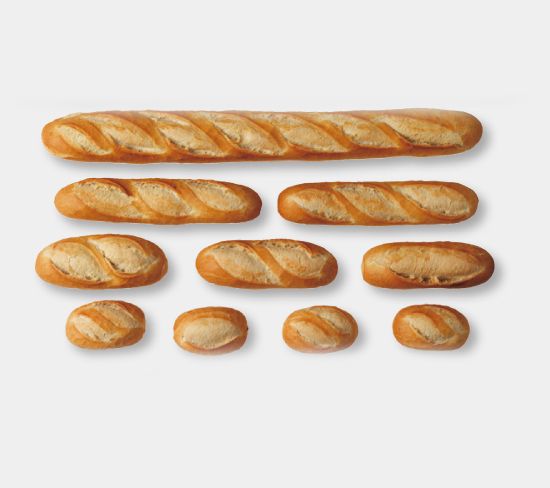 We are in
Barrio Zalaín, 19
31780 BERA, Navarra
Contact by
+34 948 631 004
info@zelaieta.com